The entertainment industry has the instantaneous ability to alter perspective
and stir-up emotion – and few know better than Hollywood marketing agencies.
In support of those heading to the fourth annual Woman's March this weekend,
Greenlight Creative teamed up with top female key artists and in-house creators
to produce a set of inspiring posters to empower marchers.
This curated poster collection includes artist Akiko Stehrenberger, who was hailed "Poster Girl"
by Interview Magazine – and whose poster talents have been cited in Vanity Fair Magazine's
"Best Movie Posters of All Time." This year's collection has gone international, incorporating
a Wonder Woman themed poster from Germany's Eileen Steinbach of SG Posters. And to point you
in the right direction, playful graphics from LA-based Clio winner Caelin White who nicely wrapped up the
last decade designing one of Indiewire's "Best Posters of 2019." Rounding out the group of talented contributors
is Brooklyn artist Samantha Dion Baker, who just finished illustrating Gloria Steinem's new book
"The Truth Will Set You Free, But First It Will Piss You Off!"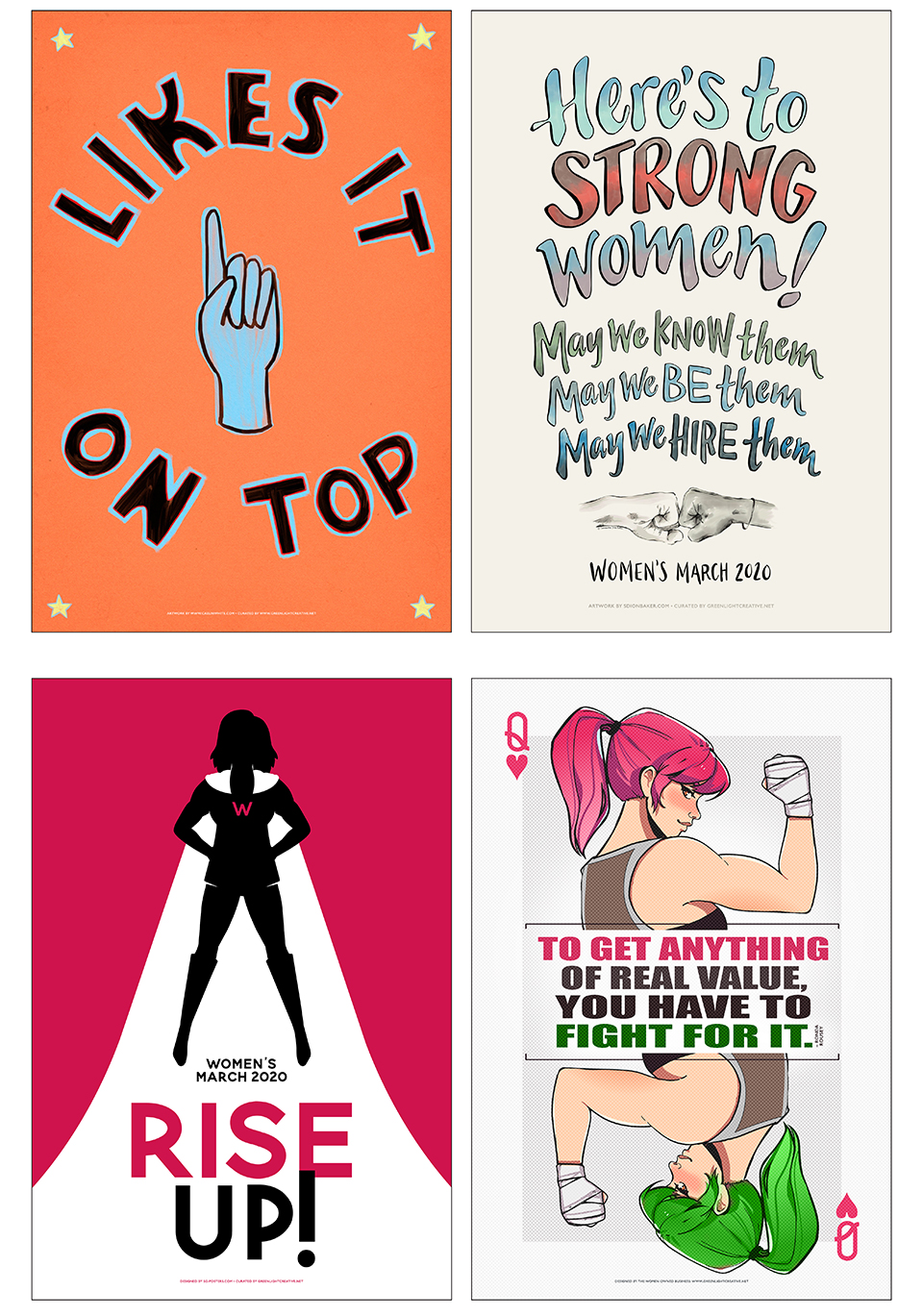 Greenlight Creative Inc is one of the only certified women-owned creative agencies in the entertainment
industry. They've designed print and digital graphics for the likes of Lionsgate, Music Box Films,
Sony, FOX, A&E, NBCUniversal, MGM and Amazon over the last 21 years.
"The entertainment industry has made an effort to prioritize womens visibility,
and we too chose to put a spotlight on female artists in hopes that visibility
leads to opportunity," said Greenlight Creative owner, Tami Shelly.

The posters are available as FREE downloads at www.GreenlightCreative.net
only thru the end of this week. Greenlight Creative is a woman owned design agency.

• • •
Special thanks to Akiko Stehrenberger, Eileen Steinbach, Caelin White,
olga krigman and Samantha Dion Baker